for all students entering Forest Purple, Grey, Black, and Pre-Professional Ballet.

Students Entering Grey, Black and Pre-Professional Ballet
9:30am - 11:30am
$270

Students Entering Forest and Purple Ballet
11:30am - 1:00pm
$205

Turn in your registration form and payment to the Conservatory Office.
Spanish Dance Master Class Series with Marisol Moreno and Carmen Amaya Conservatory Faculty

The Registration Deadline is: Tuesday, July 5th. Click here for Details

Monday - Friday
Students entering Cordoba and Andalucia Levels: 3:30 - 4:30 p.m.
Students entering Castilla and Aragon Levels: 4:00 - 5:30 p.m.
Students entering Malaga, Segovia, and Advanced Levels: 4:45 - 7:45 p.m.

All students must have:
Ballet Slippers
Spanish dance shoes
Spanish dance skirts
Pink tights
Castanets
Escuela Bolera Skirt (for advanced groups)
Hair tightly pulled back in a bun
Theatre Orientation For New Students (No Parents)


Thursday, 4:00 pm
Rosita Segovia Theatre
Visual Arts And Choir Information Meeting For Cultural Immersion Trip To Italy


Thursday, 6:30 pm
Rosita Segovia Theatre
Teaching should be such that what is offered is perceived as a valuable gift and not as a hard duty.
– Albert Einstein
(Lindsay and Hailey Martinez's parents sent this quote.)
Summer Session 1 Dance and Theatre Showcase
... featuring choreographies by Danella Bedford, Kenia Garcia Cabrera, Allyn Gines, and Gisselle Molina Diaz, as well as "Into the Woods," a story ballet. "Into the Woods" featured students from the Dance and Theatre summer intensives, with choreographies by Danella Bedford and Theatre Direction by Ean Kessler. See Pictures >
To purchase pictures, turn in your Picture Order Form and payment to the CEA Main Office by Friday, July 22nd.
Conservatory Registration
for the 2016-2017 School Year

The registration fee is $60.00 per discipline. Tuition for the Conservatory is based on one yearly fee, September through May. For your convenience, tuition may be divided into nine (9) equal monthly payments (see the attached Conservatory Tuition sheet).

Conservatory classes begin on Tuesday, September 6, 2016.

Registration Tuition List
Registration form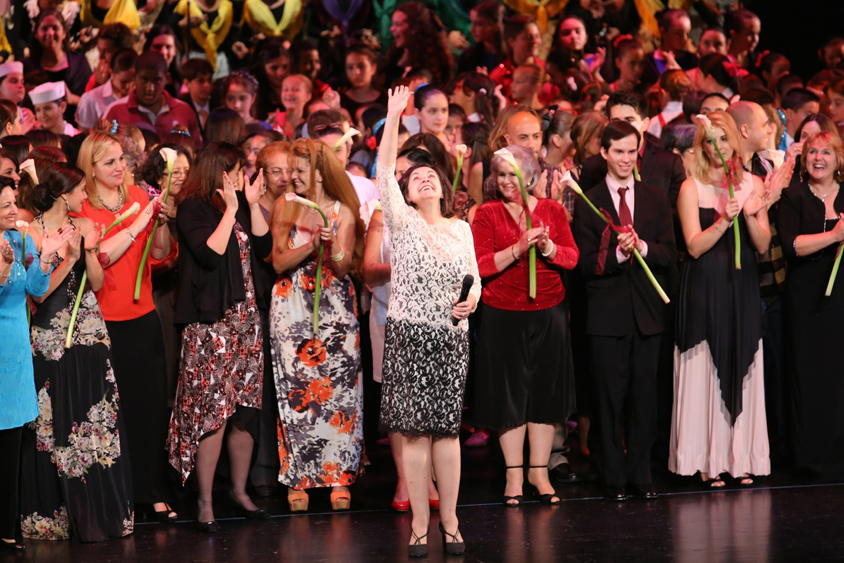 Festival of the Arts 2016
The 2016 Festival of the Arts was a huge success! THANK YOU to our students, parents, and most especially to our AMAZING Conservatory and School teachers, who continually bless us with their talents, their love, and their patience with every child at CEA. You are all the facets that make up this extraordinary place! You are Conchita!
Congratulations to Valentina Rodriguez, who was accepted into the The School of American Ballet Summer Program!
Valentina, CEA c/o 2015, was a member of the Conchita Espinosa Youth Dance Ensemble and a founding member of the CEC Youth Ballet Company. She currently attends New World School of the Arts and continues to dance at CEC. Valentina, we are incredibly proud of your achievements and your continued growth as a dancer!
Conchita Espinosa Concert Series presents Mario Prisuelos
Thanks to Miami's Centro Cultural Español and Yamaha Pianos, this weekend we were blessed to have the presence of the great pianist, Mario Prisuelos at Conchita Espinosa Academy and Conchita Espinosa Conservatory of the Arts. On Friday, November 6th, Mario gave a magnificent master class to our piano students. The language and the simplicity with which he spoke to our children and the sincerity and precision of his corrections left all of us awestruck.
On Saturday, November 7th, he gave an incredible concert at the Rosita Segovia Theatre. We are incredibly fortunate to have had a pianist of his caliber sharing his enormous wealth of knowledge and brilliant spirit with our community.