Estampas del Quijote Rosita Segovia Theatre Time: TBA

Estampas del Quijote, a collaboration between Conchita Espinosa Conservatory of the Art's theatre and Spanish dance departments, is an adaptation of the stories of the famous Don Quijote de la Mancha by Miguel de Cervantes Saavedra. Marisol Moreno interlaces excerpts from the original novel with choreographies in a sequence that follows the story of Don Quijote's adventures through La Mancha, as he searches to become a knight and find his Dulcinea. Join us as we witness Don Quijote's "andanzas" through La Mancha alongside his beloved friend and "escudero", Sancho. The second half of the program features Spanish dance choreographies by Marisol Moreno, Raul Salcedo, Leiza Mendez, and Cristina Masdueño.
Mario Prisuelos Piano Master Class Series
Mario Prisuelos in Concert
Tickets $20

Born in Madrid, Mario Prisuelos studied at the Royal Conservatory of Music, then trained further in Vienna under the direction of Leonid Brumberg, subsequently finishing in Madrid with Humberto Quagliata. Prisuelos is considered one of the most relevant pianists of his generation, as stated by the critics, as demonstrated by his concerts and confirmed by his enormous European and American activity. He recently completed an extensive tour in the United States, debuting in New York's Carnegie Hall, together with concerts among others in the National Auditorium in Madrid, IRCAM in Paris or at Zagreb Music Academy. VISIT HIS SITE >
Miami Dance Futures presents Christmas in the Gardens


6:00 pm
Pinecrest Gardens Banyan Bowl:
11000 Red Road, Pinecrest, FL 33156

A holiday evening of music and dance featuring young artists from Conchita Espinosa Conservatory of the Arts
Tickets on Sale Now >
Teaching should be such that what is offered is perceived as a valuable gift and not as a hard duty.
– Albert Einstein
(Lindsay and Hailey Martinez's parents sent this quote.)
Rehearsal for Estampas del Quijote is still on for this Saturday, October 8th, as originally scheduled for all students in the below groups participating in the show:
- Málaga and Segovia: 10:30 a.m. to 2:00 pm.
- Castilla and Aragón: 12:00 p.m. to 1:30pm.
- Córdoba and Andalucía: 12:30 to 1:30 pm.
We look forward to seeing you there!
The Conservatory is proud to announce its
Music Mastery Program.
Conservatory Music Masteries will consist of small ensembles dedicated to learning about and playing chamber music. They will work in a group setting once a week with Maestro Marlene Urbay who, in addition to being our Music Department Head, has years of experience as a pedagogue and as the conductor of the Florida Chamber Orchestra.

Chamber music is instrumental music played by a small ensemble, with one player to a part. The name "chamber music" originates from the spaces in which these small ensembles rehearsed during the Middle Ages and Renaissance, although this concept has evolved since then.

Chamber music is tremendously beneficial for music students. It aids in the development of polyphonic hearing, which is the ability to listen to and distinguish the many "voices" in a piece of music. It widens one's general sense of rhythm, tuning, knowledge of different musical styles, sight-reading skills and the ability to work in a team, which cultivates responsibility, leadership, sensibility, and discipline. Groups will have performance opportunities throughout the year, as they build their repertoire.

Conservatory Music Mastery Groups will be by invitation only, for students who have reached a certain level of proficiency in his/her instrument and who have demonstrated a strong level of commitment to the Conservatory Music Department.
Summer Session 1 Dance and Theatre Showcase
... featuring choreographies by Danella Bedford, Kenia Garcia Cabrera, Allyn Gines, and Gisselle Molina Diaz, as well as "Into the Woods," a story ballet. "Into the Woods" featured students from the Dance and Theatre summer intensives, with choreographies by Danella Bedford and Theatre Direction by Ean Kessler. See Pictures >
To purchase pictures, turn in your Picture Order Form and payment to the CEA Main Office by Friday, July 22nd.
Conservatory Registration
for the 2016-2017 School Year

The registration fee is $60.00 per discipline. Tuition for the Conservatory is based on one yearly fee, September through May. For your convenience, tuition may be divided into nine (9) equal monthly payments (see the attached Conservatory Tuition sheet).

Conservatory classes begin on Tuesday, September 6, 2016.

Registration Tuition List
Registration form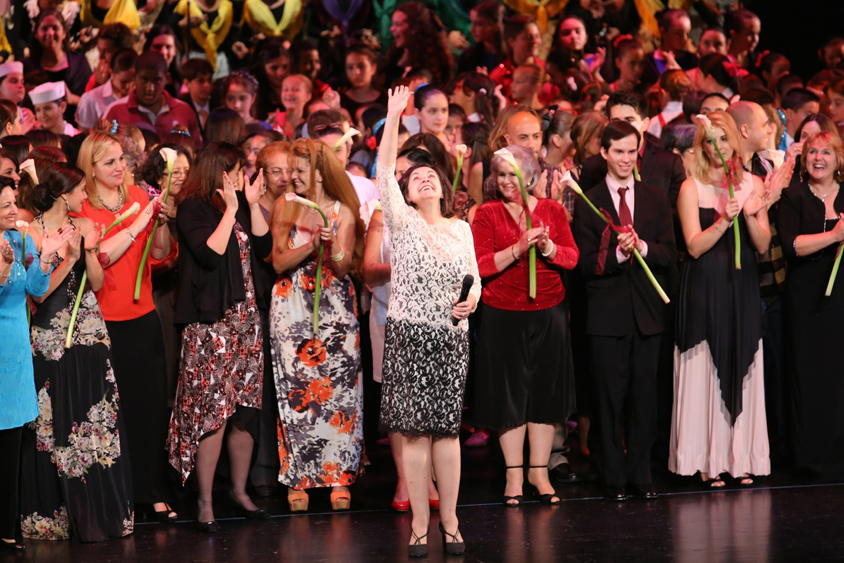 Festival of the Arts 2016
The 2016 Festival of the Arts was a huge success! THANK YOU to our students, parents, and most especially to our AMAZING Conservatory and School teachers, who continually bless us with their talents, their love, and their patience with every child at CEA. You are all the facets that make up this extraordinary place! You are Conchita!
Congratulations to Valentina Rodriguez, who was accepted into the The School of American Ballet Summer Program!
Valentina, CEA c/o 2015, was a member of the Conchita Espinosa Youth Dance Ensemble and a founding member of the CEC Youth Ballet Company. She currently attends New World School of the Arts and continues to dance at CEC. Valentina, we are incredibly proud of your achievements and your continued growth as a dancer!
Conchita Espinosa Concert Series presents Mario Prisuelos
Thanks to Miami's Centro Cultural Español and Yamaha Pianos, this weekend we were blessed to have the presence of the great pianist, Mario Prisuelos at Conchita Espinosa Academy and Conchita Espinosa Conservatory of the Arts. On Friday, November 6th, Mario gave a magnificent master class to our piano students. The language and the simplicity with which he spoke to our children and the sincerity and precision of his corrections left all of us awestruck.
On Saturday, November 7th, he gave an incredible concert at the Rosita Segovia Theatre. We are incredibly fortunate to have had a pianist of his caliber sharing his enormous wealth of knowledge and brilliant spirit with our community.